Click Below To Learn More
Our Award-Winning Foot Doctors Look Forward To Meeting You!
Voted America's top 100 Podiatrists- 2018-2020
Best of Best 2016-2020 Navarro Co. Podiatrist
Army Commendation Medal – presented for sustained acts of heroism/ meritorious service- Dr. Petty
Board Certified – American Board of Podiatric Medicine
Board of Directors Texas Podiatric Medical Association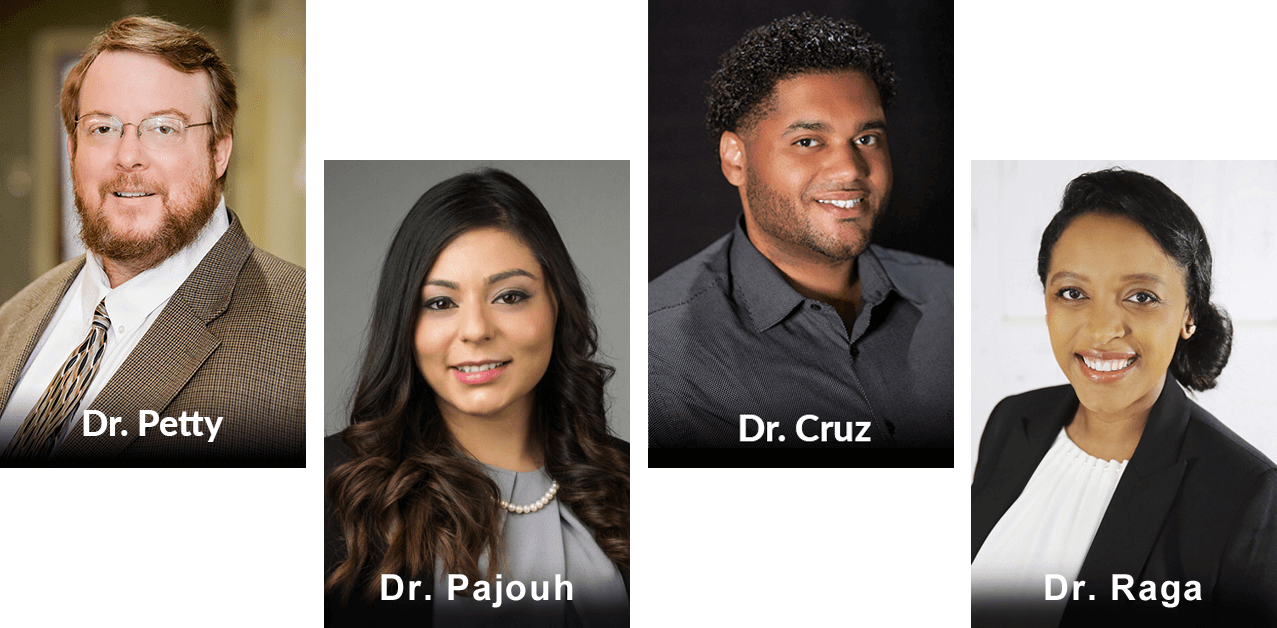 3 CONVENIENT ELLIS & NAVARRO COUNTY OFFICE LOCATIONS
DOWNLOAD YOUR FREE REPORT:
THE TOP 10 THINGS YOU MUST KNOW BEFORE CHOOSING YOUR WAXAHACHIE PODIATRIST
If you are looking for a podiatrist and researching different types of foot care for yourself, your child, or a loved one, you're in the right place! Choosing your foot doctor is an important decision and can mean the difference between getting mediocre results and living pain-free. For guidance when you begin your search for a podiatrist and foot doctor who can meet your needs in Ellis and Navarro counties, download and read our free report.
Award-Winning Foot Specialists For Heel Pain
Providing Top-Rated Podiatry Care Treating Ingrown Toenails, Heel Pain, Bunions, Sports Injuries & More!
Dear Friend,
If you are seeking an experienced foot doctor in Ellis or Navarro county for foot, ankle, or heel pain for yourself or a loved one, you have come to the right place! At Family Foot & Ankle Centers, our mission is to serve you by first educating you on your condition, then presenting our best-recommended treatment option to get you back on your feet. As award-winning foot specialists, we pride ourselves on providing compassionate podiatry care to patients of all ages. Additionally, we provide the most advanced treatment options available anywhere in the world.
We are proud to offer our patients multiple convenient locations in Corsicana, Waxahachie, and Ennis, TX, to serve your podiatry needs. You will find all our podiatrist offices provide personalized and friendly care for your foot, ankle, ingrown toenail or heel pain. Each foot doctor on our experienced team will ensure you feel welcomed and at home from the moment you walk through our doors. You will never feel like "just another patient" when you visit our specialists.
Since 1999, our experienced team has helped over 50,000 people with their foot, ankle, and heel pain, and we're confident we can help you, too! Whatever your podiatry needs are, we will work to help you eliminate your pain and restore your mobility.
Ultimately, you should do your research when choosing a foot specialist. To help you with your search, I invite you to download my free report, "The Top 10 Things to Know Before Choosing Your Podiatrist." Inside this report, you will find the most important questions to ask when considering the right podiatrist for you. If you have any follow-up questions after reading my report, feel free to call any of our offices and ask!
Come experience our foot doctors at Family Foot & Ankle Centers at one of our convenient locations and see why we consistently receive 5-star ratings for foot, ankle, and heel care.
We look forward to meeting you! Click here or call 972-597-4132 to schedule an appointment with our experienced foot doctor and return to living your life pain-free. We are here for you!
All The Best,
Jeffrey Petty, DPM