Arthritis Treatment in Waxahachie, Ennis, & Corsicana, TX
Find Arthritis Pain Relief & Restore Your Mobility
Do you have pain or stiffness in your joints? If yes, you may have arthritis and need the help from our podiatrists. Although there are more than 100 forms of arthritis, there are two main types that affect the feet- osteoarthritis and rheumatoid arthritis. Both of these forms of arthritis can cause severe pain and deformity if not properly treated.
Thanks to our state-of-the-art technology at all 3 of our locations, you can experience our award-winning treatment for foot and ankle arthritis locally at Family Foot & Ankle Centers.
What Types of Arthritis Can Affect the Feet and Ankles?
There are more than a hundred different forms of arthritis that can affect your foot and ankle, but almost all of them make it difficult to walk and carry out day to day activities.
Osteoarthritis is by far the most common form of foot and ankle arthritis and can affect any joint. It is also known as "wear and tear" arthritis.
Rheumatoid arthritis is less common but more aggressive. This form of foot and ankle arthritis can cause severe pain and inflammation.
Gout Arthritis is very common in the feet. This type of arthritis is most common in the big toe. If the joint in the big toe becomes red, warm and swollen, it is probably gout.
Psoriatic arthritis has a tendency to affect the joints in the toes but any joint may be impacted. This form of arthritis can cause the toe to swell up for no apparent reason. This is many times referred to as a "sausage toe".
What Is Osteoarthritis?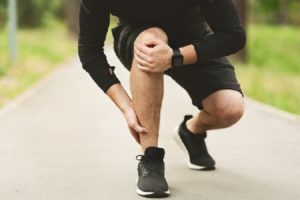 Osteoarthritis goes by a few different names, including degenerative joint disease and degenerative arthritis. Whatever you choose to call it, you are not alone if you suffer from osteoarthritis in your feet or ankles. Approximately 25-40 million Americans live with osteoarthritis every day.
Foot and ankle arthritis is the inflammation and swelling of the joints lining. This can cause the cartilage in your joints to break down, leading to pain, swelling and a stiff joint.  Arthritis is frequently seen in middle age and older patients. The most common part of the foot to be impacted by this condition is the big toe joint. Although degenerative joint disease can cause pain and stiffness, early diagnosis can help allow for normal walking and activity.
What Is Rheumatoid Arthritis?
Rheumatoid arthritis is an autoimmune disease that causes your body to attack your joints in the same way it would fight off an infection. This causes inflammation and stiffness in your joints. If not treated, the inflammation can eventually cause the cartilage in your joints to break down, causing significant pain and difficulty walking. This type of arthritis is notorious for being crippling.
Generally, rheumatoid arthritis progresses more slowly than osteoarthritis, and the condition will often go through periods of remission, where pain symptoms disappear. But when they return, the pain, inflammation, and stiffness can be severe. The most common symptoms of RA are pain, swelling, warmth and stiffness in the feet. Unlike osteoarthritis, RA typically affects both feet, affecting the same joints on each foot.
Women are affected more often than men 3 to 1, with symptoms most commonly developing during middle age. There is no known cause for rheumatoid arthritis. More than 90% of people with rheumatoid arthritis (RA) develop symptoms in the foot and ankle over the course of the disease. This is most commonly observed in the ankle and the small joints of the feet. This arthritis can cause the toes to deform into a hammer toe and the joints may become swollen and painful. Although there is no cure for RA, there are many treatment options available to help patients manage pain, stay active, and live fulfilling lives.
What Is Post-traumatic Arthritis in Ankles?
If you incurred an injury to your ankle in the past, that injury can cause damage to the joint cartilage. This injury can cause the cartilage in your joints to slowly wear away. When this happens, the condition is called post-traumatic arthritis. This form of arthritis acts similarly to osteoarthritis and shares many of the same symptoms. These include joint pain, joint swelling and decreased motion at the affected joint, especially the ankles. X-rays will likely be performed to evaluate the damage and alignment of the ankle bones.
How Do Podiatrists at Family Foot & Ankle Centers Treat These Painful Conditions?
There are a variety of treatments available for those suffering from arthritis. Our foot doctors will recommend the best options for you based on your specific needs. Potential initial treatments may include one or some of the following:
Anti-inflammatory medication– Oral or topical prescription medication to reduce pain and inflammation in the feet
Ice– Can be applied a few times a day at 20 minute intervals.
Shoe recommendations– Soft leather shoes can be modified to take the pressure away from the joints.
Physical Therapy- This can help increase joint flexibility and range of motion. Your Podiatrists at Family Foot & Ankle Centers can develop an individualized physical therapy program tailored for you.
Custom orthotic– A custom orthotic (shoe insert) is a very effective tool to minimize the pressure from prominent or deformed bones in the foot and toes. The primary goal is to decrease pressure on the feet and to help absorb shock while supporting the bones.
Steroid injections- An injection of cortisone into the affected joint can greatly help a painful, swollen joint and allows to reduce inflammation within the joint. A steroid injection is will not stop the progression of the disease but often allows for decreased pain and increased activity level.
Specialty Braces– Your Podiatrist at Family Foot & Ankle Centers may recommend a custom-molded brace to support the painful bones of the ankle or foot. Wearing splints at night to stretch your foot or ankle while you sleep can also be helpful.
Physical therapy – Allows pain relief and promotes healing through exercise and stretching.
Surgery is always considered as a last resort for arthritis treatment. If all other options have been ineffective, the foot surgeons at Family Foot & Ankle Centers may recommend surgery for cases where prolonged arthritis has caused damage to your foot or ankle.
Experience Our Award-Winning Care for Arthritis in Waxahachie, Corsicana & Ennis, TX Today!
The best way to address your arthritis pain is to see one of our experienced podiatrists for a consultation. During the initial exam, your foot specialists will carefully evaluate your symptoms and discuss your general health and medical history in detail with you. We listen first and then your foot doctor will examine your feet and ankles. In-office digital x-rays may be obtained to evaluate the position of the bones in the feet and allow your podiatrist to obtain measurements of the alignment of your bones and joints. Your treatment recommendation will take your needs into account, as well as our doctor's medical evaluation.
To learn more about our available treatments for arthritis, schedule an appointment today by calling us at 972-597-4132 or by clicking here to use our convenient online form. We offer some same-day appointments and have bilingual Spanish-speaking professionals on staff for your convenience. During your appointment, our team will be happy to answer all your questions about our treatments, our office, our flexible payment options, and anything else you may want to know about us! Call today – we can't wait to help you live your life pain-free!
As the premier podiatry centers in Waxahachie, Corsicana and Ennis, TX, our foot doctors and team at Family Foot & Ankle Centers also provide 5-star podiatry care to patients in our surrounding areas.  We proudly serve patients in Navarro and Ellis counties and surrounding areas including Red Oak, Midlothian, Desoto, Cedar Hill, Lancaster, Duncanville, Arlington and Mansfield. The Foot Specialists at Family Foot & Ankle Centers are improving lives one foot at a time.